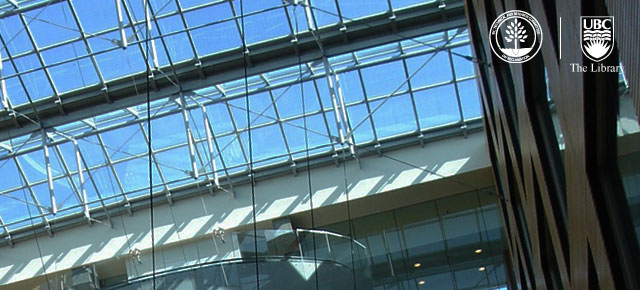 Papers from both the Annual BC TRCR Symposiums and the Annual MEND Metal Leaching and ARD workshops are available here: 
NEW: 2023 Papers are now online at UBC.  If you need assistance, a librarian is there to help.
All BC Reclamation Symposia papers from 1977 to current are  available for free at the University of British Columbia library.  The UBC library collections have been revised making it much easier to search key subject areas such as native species, revegetation techniques, tailings, mining best practices, environmental monitoring etc., the author, paper title, and/or year presented (all the way back to 1977) and are provided at this link:
Click Here: British Columbia Mine Reclamation papers
cIRcle is the University of British Columbia's digital repository for research and teaching materials created by the UBC community and its partners. Materials in cIRcle are openly accessible to anyone on the web, and will be preserved for future generations.
Kevin Lindstrom
Physical Sciences and Engineering Librarian
Woodward Library
2198 Health Sciences Mall
University of British Columbia
Vancouver, B.C. Canada V6T 1Z3
Email:kevin.lindstrom@ubc.ca
Voice: (604) 822-0695
woodward.library.ubc.ca
FREE: Use the link to view and download TRCR papers sorted by year right here:  BC Mine Reclamation papers
NEW Just in – the Proceedings of the Annual BC MEND Metal Leaching/ARD Workshops are now electronically available!
BC Mine Environment Neutral Drainage Program (MEND) is pleased to announce the launch of a new website where presentations from past ML/ARD Workshops are electronically available and searchable by key words and year. We invite you to visit the extensive library of workshop presentations at Workshops.
Each year the BC MEND ML/ARD workshop invites leading practitioners and researchers from BC, Canada and abroad, to share their results and knowledge and provide fresh insight into how the tool box of technologies and practices to address ML/ARD issues can be improved and expanded upon.
The collection of BC MEND presentations represent a key resource of case studies and technical guidance on ML/ARD aspects.  Prior to 2011, each conference addressed a specific topic (e.g., prediction 1996, 2000, 2003), risk assessment (1998), underwater disposal (1999; 2001), dry covers (2000, 2004, 2009), treatment (2002, 2007, 2010), tailings (2008) and mine workings (2006).  More recently, multiple topics have been presented at workshops, including perspectives of First Nations and local community groups.
The BC MEND Workshop is organized by Natural Resources Canada, the BC Ministry of Energy and Mines and MEND, with support from the British Columbia Technical and Research Committee on Reclamation (TRCR) and the International Network for Acid Prevention (INAP).