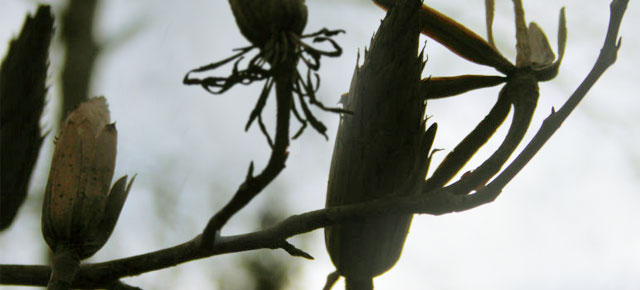 SUMMARY/REPORT OF THE AWARDS SUBCOMMITTEE
2010 Presentation of the 2009 Mine Reclamation Awards
Presented at the Reclamation Awards Banquet / 34th Annual Mine Reclamation Symposium
September 22nd, 2010, Courtenay, British Columbia
Download Awards Presentation (PDF)

INTRODUCTION
The 34th Annual Mine Reclamation Awards ceremony celebrated yet another year of excellence in mine reclamation practices in the Province of British Columbia.
Thirty-four years ago, the British Columbia Technical and Research Committee on Reclamation established a Reclamation Award to recognize outstanding achievement in mine reclamation in British Columbia. In addition to this major award, reclamation category awards are given to recognize merit in mining reclamation.
The work on which the awards are based may be major or minor in extent, and may be the result of a group or a single person's activities. These awards may recognize:
quality in research,
innovation in techniques,
quality of work undertaken,
extent of land reclaimed, or 
work of a high standard that has been conducted over a number of years.
This year the Awards Committee received 9 excellent nominations in 5 categories.
ANNUAL BRITISH COLUMBIA JAKE MCDONALD MINE RECLAMATION AWARD
The 2009 British Columbia Jake McDonald Mine Reclamation award was presented to Lehigh Materials for their outstanding reclamation achievements at the Sechelt Mine.
The Sechelt Mine is one of the largest aggregate mines in Canada, with a footprint of over 250 ha, producing more than 5 million tones of products per year. It is located on the Sunshine Coast, immediately adjacent to the community of Sechelt, British Columbia. Products from this mine are shipped to markets mainly on the west coast of North America using ocean-going freighters.
A large mine operation on the doorstep of a community can sometimes lead to problems and tense relationships, however Lehigh Materials has led an aggressive program to mitigate the community's concerns of dust, noise, lights and visual aesthetics, and the reclamation program has played a central role in the resolution of these issues. Since 1998, over 50 ha of the mine site has been progressively reclaimed and the program has incorporated research, extensive community involvement and many training programs.
Research in 1997 showed that use of municipal biosolids and pulp sludge would help to establish a sustainable ecosystem with diverse vegetation at the mine site. The success of this research has triggered an innovative regional solution for the recycling of products that are in most cases considered a significant problem. Presently, liquid and dewatered biosolids from the communities of the District of Sechelt, Town of Gibsons and District of Powell River, along with pulp sludge from Howe Sounds Pulp and Paper, are recycled on site and used to create soil mixes and fertilizers, as well as a source of water. These in turn have improved the physical and chemical properties of the soil, and accelerated the establishment of vegetation on barren areas of the mine site.
Since 2002, Lehigh Materials has partnered with the Sechelt First Nations to evaluate the economic uses for sedimentation pond areas. Typically these sites are reclaimed with grasses, and yield little to no economic potential.
However, through this partnership, poplar was identified as a preferred crop for its adaptability, its short rotation time of 10-20 years and its positive market potential.
After conducting a trial using 11 poplar clones and varying rates of biosolid fertilization, more than 11,000 trees have been planted over 23 ha of the mine site. Research has concluded that biosolids fertilization positively impacts growth rate, with liquid fertilization resulting in slightly higher growth rates due to the higher water content that is provided to the trees during hot, dry summer months.
Lehigh Materials and the Sechelt First Nations have also established a thriving anthropogenic wetland of native flora and fauna on an old sedimentation pond, in recognition of the value of wildlife habitat. Numerous species of water plants, shrubs, groundcover, and trees were planted and now a variety of ducks, geese, songbirds and other animals have moved into these new aquatic, riparian and upland habitats. The wetland has been named "skvenalin", which means "new beginning" in the local dialect, and it will remain in the care of the Sechelt Indian Band once mining operations are complete.
Lehigh Materials is also commended for their continuous efforts in community involvement and education through a mining advisory committee, annual open houses, monthly news paper articles and an open door policy. Training and employment opportunities are provided to Sechelt Indian Band members through their reclamation program, including management of the poplar plantations during and after mining activities.
Work experience is also provided to local high school students and other community groups, who are encouraged to assist with site preparation and tree planting.
These groups receive ecosystem training and funding towards their own environmental restoration and conservation activities.
Lehigh Materials Sechelt Mine Operations have demonstrated leadership in the mining industry by taking an innovative and sustainable approach to reclamation that involves building strong and lasting partnerships with local communities and First Nations.
Michael Latimer and Mike Van Ham accepted the 2009 British Columbia Jake McDonald Mine Reclamation Award on behalf of Lehigh Materials for outstanding reclamation at the Sechelt Mine.
2009 METAL MINING CATEGORY RECLAMATION AWARD
For the second year in a row, the Category Reclamation Award for outstanding achievement for reclamation at a metal mine was awarded to Northgate Minerals Corporation for its work at the Kemess South Mine.
The Kemess Mine is located in remote, mountainous terrain, approximately 300 kilometres northwest of Prince George. The mine is situated in the subalpine where vegetation growth is limited by severe climate and limited soil resources. Approximately 600 ha of disturbed area requires reclamation to an end land use objective of wildlife habitat, and over the past two and a half years, Northgate has been working diligently to progressively reclaim and significantly reduce reclamation liabilities prior to final closure. To date, approximately 250 ha are in the final stages of reclamation, including 100 ha completed during the past year.
Northgate's reclamation approach is unique in its emphasis on landscape preparation and the extensive use of native species. By making the soil rough and loose, overland water flow and erosion is minimized and water retention of soil and the recharge of groundwater systems is enhanced. Work in 2010 focused on the planting of the main waste dump, final reclamation of borrow areas, application of bioengineering techniques using willow, and the collection and planting of native seed.
On the tailings dam, extensive surface preparation and water diversion works in 2008 has been successful in preventing erosion. Coarse woody debris was spread on the slopes of the dam to encourage microsite development and natural species are now beginning to ingress. Plantings included 70,000 lodgepole pine and white spruce seedlings, 5,500 willow cuttings harvested locally with the assistance of nearby First Nations and 1000 plugs of arctic lupin. Native seeds have been collected and are being raised in both on- and off-site greenhouses, and large reclamation trials of mid to high elevation native species are on-going using slender wheatgrass, rocky mountain fescue, alpine bluegrass, alpine timothy, spike trisetum, Canada milkvetch, and fireweed.
In 2010, further advances were made in reclamation at Borrow areas. Recent planting has used a technique called "Lasagna gardening" which involves layering of materials such as shredded paper and soil that encourages cool, damp conditions that reduces the need for watering. Bio¬engineering, including willow staking and construction of wattle fences was completed and has been successful in enhancing stability and promoting vegetation growth. In addition to previous seeding and planting, additional plugs of lupine, Alpine milkvetch, coltsfoot and thick headed sedge were planted in 2010.
As of July 2010, approximately 85% of the slopes on the main waste rock dump have been recontoured to between 26-28°, and overburden has been placed and prepared on 90 ha of the dump. Vegetation trials are under way to assess optimum planting densities and how best to promote self-sustaining ecosystems using native species. The waste rock dump is being planted with plants propagated from seed at the mine along with 75,000 lodge pole pine seedlings and 30,000 willow plugs.
The work underway at Kemess represents one of the largest scale reclamation projects currently being implemented in the province, and it serves to highlight that good reclamation starts with brown.
Dump resloping, the placement of growth medium and careful site preparation are key fundamentals to long term reclamation success and making a mine site green and productive again.
The strong commitment by Northgate management and staff in using innovative solutions on a very large scale to meet the reclamation challenges at Kemess is both noteworthy and exemplary.
Georgia Lysay and Jennifer McConnachie accepted the Category Reclamation Award for outstanding Metal Mine Reclamation at the Kemess South Mine on behalf of Northgate Minerals Corporation.
2009 COAL MINING CATEGORY RECLAMATION AWARD
The Category Reclamation Award for outstanding achievement for reclamation at a coal mine is awarded to Teck Coal Ltd. Elkview Operations for clean-up work and removal of historical mining debris at Michel Creek.
The Elkview Mine is an open-pit coal mine located approximately 3 km east of Sparwood in southeastern BC. The mine is comprised of 27,054 ha of coal land, of which approximately 4000 ha have been mined or are scheduled for mining.
Between 2002 and 2005, Elkview initiated a stream clean-up program to remove historical mining debris from Michel Creek near Sparwood. The debris was exposed during flood events in 1995, creating a public hazard in this area which is popular with recreationalists. The debris was pre-dominantly scrap metal and cables that were used during underground mining operations between the early 1900's and 1960's.
Elkview initiated debris removal under the provisions of a Water Act Section 9 approval. In total, approximately 56 tonnes of debris were removed along a 6 km length of stream channel, with much of it being recycled. Public safety, fish habitat and aesthetics were significantly improved by this work.
Erosion during flooding had also resulted in a near-vertical stream bank that was comprised of highly erodible mine refuse and sawmill debris. Large volumes of this material were being eroded into Michel Creek annually. Re-contouring brought the stream bank slope to a 2:1 ratio, while armouring around the toe and revegetation helped to protect and stabilize the bank from future erosion. Approximately 1900 willow and 325 red-osier dogwood were collected and used for revegetation. Soil placement and hydroseeding were also completed in areas of very little vegetation cover.
This reclamation work has remained successful since 2004 and has withstood and recovered from natural events including beaver activity and a 2 km long ice jam. Bank erosion has halted and to date, there have been no maintenance costs associated with the stream bank stabilization.
Elkview Operations are commended for showing excellent initiative and success in its reclamation at Michel Creek.
Carla Fraser and Warn Franklin accepted the Category Reclamation Award for outstanding Coal Mine Reclamation at Elkview Operations on behalf of Teck Coal Ltd.
2009 MINERAL EXPLORATION CATEGORY RECLAMATION AWARD
The Category Reclamation Award for outstanding achievement for reclamation at a mineral exploration site is awarded to Alpha Gold Corporation for their work on the Lustdust property.
The Lustdust property is located approximately 220 km north of Fort St James and 35 km east of the Takla Sustut Dene First Nation Reserve of Takla Landing in north-central BC. Alpha Gold has been actively exploring the mineral claims of the Lustdust property since 1991, although the area has been explored since 1944 when the main access road was constructed onto the property. The extensive trail and road network had amounted to more than 23 ha of disturbed ground, plus approximately 100 trenches and 264 historical and recent drill pads.
In 2009 and 2010, Alpha Gold Corporation, along with its operator, UTM Geological Services and a dedicated team of local First Nations, completed reclamation programs at the site. All but 3 of the 100 trenches have been successfully reclaimed using an excavator to backfill and creating a rough and hummocky surface to minimize erosion and encourage microsite development. Historically felled trees in the area were then bucked to 4-foot lengths and scattered across the reclaimed surface. Reclamation of all 264 drill pads has also been completed. This work involved marking all drill collar locations and sealing holes that were producing water. The drill pads along with 12 ha of roads were resloped to rough, uneven surfaces, which were then scattered with large boulders and historically felled trees.
Lloyd French and Richard Beck of UTM Geological Services, accepting the Category Reclamation Award for outstanding Mineral Exploration Reclamation at Lustdust on behalf of Alpha Gold Corporation.
Efforts have been made to re-establish proper water courses that were disturbed by road and trail construction. Silt fencing and small natural culverts of large boulders and felled trees, help direct water while allowing it to run freely along its natural path.
Alpha Gold Corporation is commended for its reclamation efforts to address historical disturbances on the Lustdust property, in addition to its more recent exploration disturbances. The operator and team of local First Nations also warrant special recognition for the quality of work performed and the ownership that they have taken with the reclamation program.
Richard Beck and Lloyd French accepted the reclamation Category Reclamation Award for Mineral Exploration on behalf of Alpha Gold Corporation.
2009 QUARRY CATEGORY RECLAMATION AWARD
The Category Reclamation Award for outstanding achievement for reclamation at a quarry is awarded to CertainTeed Gypsum Canada for ongoing reclamation efforts at the Windermere Mining Operation.
The Windermere gypsum mine is located 10 km east of Lake Windermere. The operation has been active since 1950, making it the longest continuously active open pit mine in British Columbia. Total disturbance at the site is approximately 142 ha and to date 75% of all disturbed areas that require reclamation have been successfully revegetated.
Ongoing and progressive reclamation has been an important component of the mining operations. Reclamation efforts include recontouring and seeding of waste dumps, tree and shrub planting and riparian habitat enhancements. Waste dumps have been constructed in a manner that facilitates recontouring to help them blend in with surrounding landforms to minimize visual impacts. Where possible, islands of native vegetation have been left to provide wildlife habitat and sources of seed for successional encroachment by native species. Some older waste dumps are now supporting self-sustaining vegetation communities without the addition of a soil layer, however newer reclamation has been using 50 cm of top soil because monitoring has shown that soil replacement significantly enhances the establishment and productivity of vegetation on the site.
Mine areas have been seeded with a mixture of agronomic grasses and legumes. Vegetation cover, species diversity and biomass are monitored and evaluated every 5 years to assess successional changes in the plant community. Work at the site has shown that progressive reclamation substantially reduces liabilities and shortens the timeframe for the re-establishment of functional eco-system processes that will ultimately lead to the development of self-sustaining plant communities.
Other notable initiatives at the site include the construction of sediment control ponds to mitigate drainage discharged to the environment and an invasive species monitoring program.
CertainTeed is commended for ongoing and long-term success in reclamation at this mine site.
Jerry Kohorst accepted the Category Reclamation Award for outstanding Quarry Reclamation at CertainTeed's Windermere Mining Operation.
LAST YEAR'S WINNER
A "keeper trophy" is presented to the previous year's recipient of the British Columbia Mine Reclamation Award, for the safe return of the coveted "jade trophy".
Last year's winner of the Award was Teck Highland Valley Copper Partnership for their outstanding reclamation achievements at the Highland Valley Copper Mine. Bruce Donald was, therefore, presented with the keeper trophy on behalf of the Teck Highland Valley Copper Partnership.
2010 TRCR MEMBERS
TECHNICAL AND RESEARCH COMMITTEE ON RECLAMATION
Back Row from left to right: Art O'Bryan, retired BC Ministry of Energy, Mines and Petroleum Resources Inspector and Symposium Venue Coordinator; Kim Bellefontaine, BC Ministry of Energy, Mines and Petroleum Resources; Carla Fraser, Teck Coal Ltd. and 2010 Symposium Chair; Carol Howell, retired BC Ministry of Energy, Mines and Petroleum Resources and Symposium Coordinator; Wendy Gardner, Thompson Rivers University; Dirk van Zyl, University of British Columbial;

Middle Row from left to right: Brian Chapman, Ministry of Environment; Tania Demchuk, BC Ministry of Energy, Mines and Petroleum Resources; Barb Riordan, Thompson Creek Mining Ltd., Endako Mines; Kathy Pomeroy, Western Coal Corporation;

Front Row from left to right: Bill Price, Natural Resources Canada; Kim Bittman, Taseko Mines Ltd., Craig Stewart, Ministry of Environment; Ben Chalmers, Mining Association of BC and incoming 2011 TRCR Chair.

Missing are: Gavin Dirom, Association for Mineral Exploration in BC; Jaimie Dickson, Teck Highland Valley Copper Partnership; Brenda Dixon, Natural Resrouces Canada; Mark Freberg, Teck Highland Valley Copper Partnership; Todd Wamboldt, Gibraltar Mines Ltd.
2010 TOURS