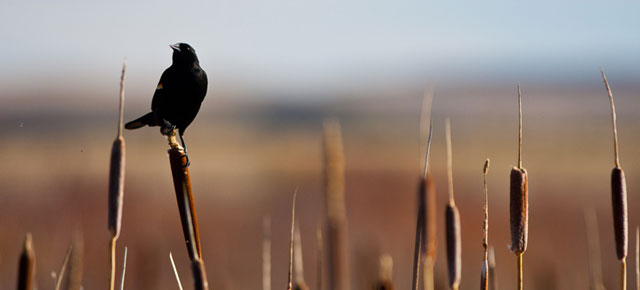 SUMMARY/REPORT OF THE AWARDS SUBCOMMITTEE
2003 Presentation of the 2002 Mine Reclamation Awards
2003 Mine Reclamation Awards Presented at the 27th Annual Mine Reclamation Symposium
September 17, 2003, Kamloops,  British Columbia.
INTRODUCTION
Twenty-seven years ago, the British Columbia Technical and Research Committee on Reclamation (TRCR) established a Reclamation Award to recognize outstanding achievement in mine reclamation in British Columbia. In addition to this major award, citations are given to recognize merit in mining reclamation.
The work on which the awards are based may be major or minor in extent, and may be the result of a group or a single person's activities. These awards may recognize:
quality in research,
innovation in techniques,
quality of work undertaken,
extent of land reclaimed, or
work of a high standard that has been conducted over a number of years.
This year the TRCR received a total of six nominations in four categories. Tonight we will pay tribute to the newest recipients of these reclamation honours.
LAST YEAR'S WINNER
Before the presentation of this year's Reclamation Awards, it is an annual tradition to present a "keeper trophy" to last year's recipient of the British Columbia Mine Reclamation Award, for the safe return of the highly prized "jade trophy".
Last year's winner of the Award was Teck Cominco Metals Ltd., for its excellent reclamation and remediation work at the Bluebell Mine. Bruce Donald accepted the "keeper trophy" on behalf of Teck Cominco Metals Ltd.    
2002 PLACER MINING CITATION
This year the Citation for outstanding achievement for reclamation at a Placer Mine is awarded to Sisters Resources Limited for their exceptional reclamation efforts at their placer mine on Wright Creek.
The company utilized progressive reclamation techniques by designing their operation to progressively backfill mined out pits. This allowed reclamation work to be finished easily by minimizing the resloping requirements on their final pit walls, the initial waste piles and the tailings piles.
As part of their reclamation program, they constructed permanent settling ponds and re established Wright Creek into its original channel, reducing the likelihood of any future erosion. The award was presented to John Zogas of Sisters Resources Limited at a later date.
2002 METAL MINING CITATION
This year the Citation for outstanding achievement for reclamation at a Metal Mine is awarded to Homestake Canada Inc. for their exceptional reclamation efforts at the Snip Mine.
The Snip Mine was an underground gold mine and mill situated in a remote area along the Iskut River in British Columbia's North Coast mountains. The mine operated from 1991 until 1999 when closure operations were initiated.
The site is now largely reclaimed. The mill, ancillary facilities and mine camp have been removed and all that is left is the original stone fireplace from the mine's chalet. A tree/shrub planting program combined with rapid natural revegetation has successfully reclaimed this area.
The tailings impoundment has also been a reclamation success and now serves a dual purpose. It is developing into a viable wetland habitat with the natural succession of vegetation and supporting waterfowl, and is also being used to collect drainage and sediment from three mine portals.
Underground workings at Snip have a potential to generate metal leaching/acid rock drainage. Closure of these workings involved the installation of two engineered plugs, which have flooded the lower levels, and the construction of a P trap on the upper portal to provide a barrier to limit the flow of air into the mine workings. Research and monitoring of seepage quality is continuing.
Even in this remote area with limited access opportunities, reclamation work has been completed to a very high standard, which demonstrates exemplary environmental stewardship and a desire to meet or exceed reclamation standards.
Barry Given accepted the Citation for Metal Mine Reclamation on behalf of Homestake Canada Ltd.
2002 COAL MINING CITATION
The Citation for outstanding achievement for reclamation at a Coal Mine is awarded to Quintette Coal Limited for the Quintette Mine.
Quintette was a large open pit coal mine situated in the Rocky Mountains in northeastern British Columbia. The mine operated from 1983 until it closed on August 16, 2000. Mining operations took place in four major pit areas: Mesa, Wolverine, Shikano and Babcock, at elevations ranging from 750 metres in the Murray River Valley to 1850 metres at Mesa/Wolverine. The pit areas included three biogeoclimatic zones: Boreal White and Black Spruce (BWSB), Engelmann Spruce-Subalpine Fir (ESSF), and Alpine Tundra (AT).
The citation recognizes outstanding work in the areas of quality of research, innovative techniques and the extent of land reclaimed.
In particular, the high elevation native species island program initiated in 1996 has seen the collection, propagation and establishment of more than 78 different native species (156,340 total native plants as of December 2002) on reclaimed areas of the Quintette mine site. Given the high elevation alpine (1850 metres at top of Mesa/Wolverine) and extremely windy conditions in these areas, the research trials with transplants, cuttings and direct seeding at different densities have demonstrated innovative strategies to establish native species which will survive and reseed themselves colonizing adjacent disturbances.
This citation also recognizes the extent of land reclaimed. No other mine in British Columbia has revegetated as much area as Quintette. By December 2002 they had reclaimed over 2653 hectares, which is 83 percent of their disturbances. This represents a significant cumulative reclamation effort, particularly given that they did most of this work in a little over a year.
Kim Bittman and Kevin Sharman accepted the Citation for outstanding reclamation at a Coal Mine on behalf of Quintette Coal Ltd.  
2002 MINERAL EXPLORATION CITATION
The Citation for outstanding achievement for reclamation at a Mineral Exploration site is awarded to Silver Standard Resources Inc. for their work on the Duthie mine property.
Silver Standard Resources is a small exploration company, which has been active in British Columbia for many years. As part of their portfolio of properties, they own the Duthie Mine, a historic, small underground mine that produced intermittently over 100,000 tonnes of acid generating tailings. These tailings were largely unconfined and had spread over a large area.
Silver Standard has excavated and moved these tailings to a constructed containment area and is currently designing a cover to prevent leaching of acid and metals. In the interim, they have constructed ditches upslope of the tailings to divert drainage from entering the impoundment, and have constructed a collector ditch to direct all contaminated drainage to a passive water treatment area. To compliment their work, the company has a comprehensive water-sampling program that is monitoring the improvements to downstream water quality. The work to date has been very costly for this small exploration company, but it believes that sound environmental stewardship is important for today's mining industry.
Max Holtby accepted the reclamation Citation for Mineral Exploration on behalf on Silver Standard Resources Inc.
2002 ANNUAL BC JAKE MCDONALD MINE RECLAMATION AWARD
The recipient of the 2003 British Columbia Jake McDonald Mine Reclamation Award is Kinross Gold for its exceptional program at the QR Mine.
The Quesnel River Mine is located in forested rolling terrain in the Cariboo approximately 60 kilometres southeast of Quesnel. The mine produced gold from three small open pits as well as from underground. During operations, which ran from 1994 until April 1998, it produced approximately a million tonnes of ore. Most of the production was from the Main Zone pit. Mining in two other small pits had just started when the price of gold fell and the mine closed.
This project, although not extensive in area, is an excellent reclamation program that is, in a large part, a tribute to the staff of Kinross Gold and the environmental review process it went through.
The QR gold mine wastes were recognized as having a potential for metal leaching and acid rock drainage and the mine was designed for closure at the outset. Key features of the mine closure program included flooding the main zone pit, constructing a cross dyke and raising the North tailings dam to flood the tailings impoundment. This allowed all potentially acid generating (PAG) material already stockpiled within the tailings impoundment to be placed below water. All other PAG dumps were moved and placed in either the tailings impoundment or the Main Zone Pit.
Permanent spillways were constructed from the tailings pond and two open pits. Basic material was used to build islands for waterfowl nesting inside the tailings impoundment and these islands were seeded with cattails.
The other two small pits were backfilled and covered with basic acid consuming material to reduce the probability of acid rock drainage from the pit walls. Backfilled material was recontoured to a final slope of 3:1, covered with stockpiled soils and revegetated. Remaining waste rock dumps were also recontoured, covered with topsoil and revegetated.
The mine is not fully decommissioned, yet the large majority of mine liability has been eliminated through their excellent program. The mill and mill buildings are still intact and the property is about to be sold, hopefully to a new operator who can develop additional ore and restart the mine.
If the new owner is unable to restart the mine then there will be little reclamation left to do, other than to remove the machinery and buildings.
Kinross has shown that a mine can be planned, developed, operated and closed in an excellent manner; proving once again that if done right, mining can be a temporary use of the land.
Kevin Roach accepted the Jake McDonald British Columbia Mine Reclamation Award on behalf of Kinross Gold.
2003 TRCR Members
The B.C. Technical and Research Committee on Reclamation is comprised of representatives from the mining industry, the academic world and BC Government. The picture below dipicts those members present at the symposium in Kamloops in 2003.
from top left: Ted Hall (Ministry of Energy & Mines), Bob Hart (Ministry of Water, Land and Air Protection), Art O'Brien (retired – Ministry of Energy & Mines), Mark Freberg (Highland Valley Copper & 2003 TRCR Chairman), John Errington (Ministry of Energy & Mines), Bill Price (MEM), and Bob Hamaguchi (Highland Valley Copper).

from bottom left: Carol Howell (Ministry of Energy & Mines), Kim Bittman (Teck Cominco Limited), and Wendy Gardner (University College of the Cariboo).