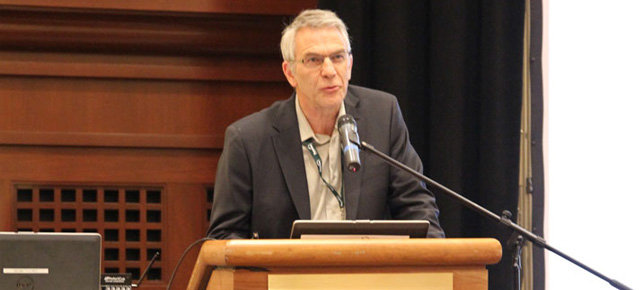 Thank you for making Mine Closure 2011 a successful event!
Over 600 delegates from 30 countries attended the 35th Annual TRCR Symposium running in collaboration with the the 6th annual Mine Closure conference at the historic Fairmont Chateau Lake Louise in Alberta Sept. 18-21, 2011.
This 4-day event exceeded all expectations with a record turnout of attendees and sponsor dollars. The organizing committee solicited over $300,000 in conference sponsorship funds and $4,000 from a BHP Billiton diamond raffle.
The conference offered an assortment of programs and activities including:
Eight pre-conference short courses.
Fifteen plenary speeches.
A total of 124 technical presentations during five parallel breakout sessions.
A tour of Suncor's fully reclaimed tailings impoundment in Fort McMurray.
Two post-conference tours to Hinton, Alberta and Kimberley, British Columbia.
Over 120 authors submitted technical papers used to construct conference proceedings. The Editorial Committee received a wealth of research and writing with nearly 400 abstract submissions. Consequently, the committee accepted double the number of papers initially anticipated.
Among the most popular sessions was the 5-member panel discussion representing all stakeholder voices on mine closure. Facilitated by Gord McKenna of BGC, the session and audience participation generated a spirited dialogue between panel members.
The organizing committee will donate all conference proceeds after expenses to reclamation research at the University of Alberta and the University of British Columbia.
Conference Chair, Les Sawatsky, extends gratitude to everyone who participated and supported this successful conference.
If you are interested in purchasing a copy of the proceedings from the conference, you may contact the Australian Centre for Geomechanics.
Mine Closure 2012 will take place September 25-27, 2012 in Brisbane, Australia. Further information can be found at www.mineclosure2012.com.
The TRCR wil return to the usual independent format for the BC Reclamation Symposium in 2012 and look forward to working with Inmet and the team at Samatosum to organize the symposium and field trip in Kamloops.